Just One, my favourite co-op game. The intent of the game is to have one person guess a key word, with everyone else giving clues. However, clues must be unique i.e. if clues overlap, they will not be shown to the guesser.
The game is co-op based, meaning the competitive aspect is gone. However, it is always welcomed amongst my group of friends, perhaps it is due to the easy to explain nature and the fact that different people have different interpretations of clues.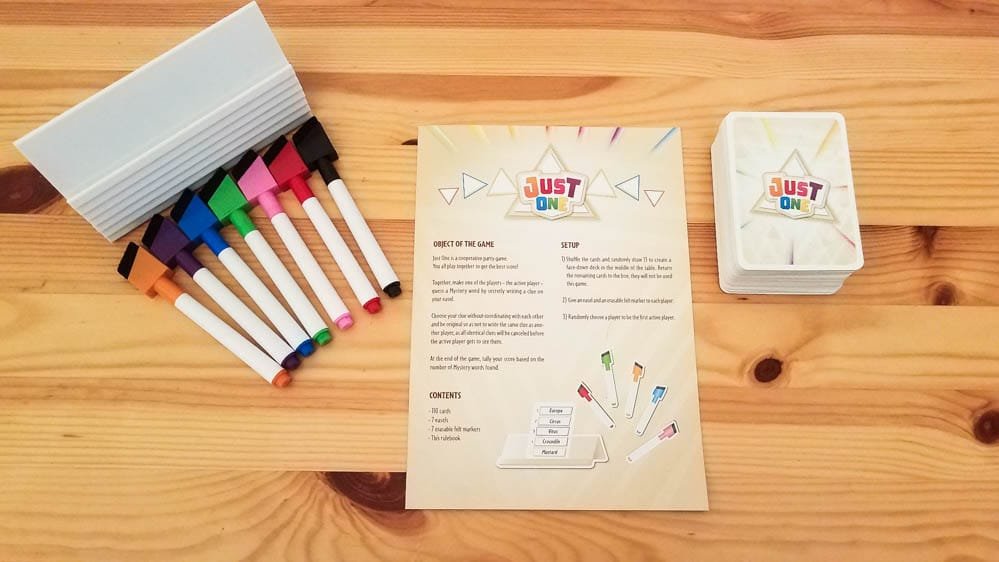 10/10 for me as a starter/ending game.